Posted by wernuts2 on 28th Jun 2019
Many people associate pecan pie with Thanksgiving, but in the south, it's a year-round delight. It's a dessert that you can easily take for granted because someone, somewhere, is always setting out a
Louisiana pecan pie
for an after dinner treat, or bringing one to a potluck supper.
But it wasn't always that way.
A History Lesson In Nuts
It might seem like pecan pie has been a tradition since the first settlers arrived in America, but it didn't really become popular until the mid-1920s. Pecans had always grown along the Mississippi River, but more people became aware of them after commercial developers brought a few varieties into Georgia when the Civil War ended. Grafted pecan trees became widespread in Louisiana in the late 1800s, and once this versatile nut came to the masses, people began using them for baking. The name of the pecan comes from the French word pacane, a derivative of the Algonquin word for nut. For this reason, many believe that the French invented Louisiana pecan pie after settling in New Orleans. There is very little evidence to support that theory, however, and more evidence that points to an origin in Texas and the housewives who lived there.
The Meat Of The Matter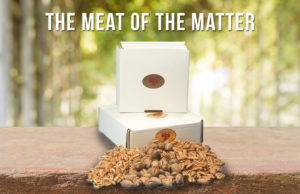 Printed recipes of pecan pie were first discovered in the 1870s and 1880s in cookbooks published in Texas. The earliest version that closely resembles the pecan pie we enjoy today was published in a St. Louis charity cookbook in 1898, but the recipe creator was from Texas. In 1921, the Texas Brownwood Bulletin published a syrup-based pecan pie recipe in 1921, but it was in the late 1920s and early 1930s when this desert finally got the recognition it deserves. The manufacturer of Karo syrup began printing a recipe for pecan pie on the product's labels, and a southern star was born. It was not only easy to make, the fancy pecan halves that topped the pie made it pretty to look at.
The Karo Syrup Reigns Supreme
Though earliest versions of Louisiana pecan pie contained a milk-custard base, and some versions used molasses or brown sugar in the filling, it's the Karo syrup version that still graces tables all over the country. Eggs, butter, vanilla, and salt make a dreamy base for the beautiful pecans that create the top. Though some people add in a bit of chocolate, whiskey, or even chia seeds to jazz up their pies, southerners know that there's nothing that compares to the classic. And Louisiana pecans make it utter perfection in a pie plate.