Posted by wernuts2 on 19th Oct 2018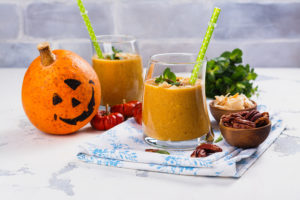 When it comes to the safety of the little ones on Halloween, we're now living in a time where it doesn't really make sense to give away homemade treats.
But if you're throwing any Halloween events for kids, or for adults, and you want to make sure there are sweet, tasty, but healthy treats and snacks available during these gatherings, buy pecans and try serving them during your event!
Variety Always Counts
Different people are going to have different preferences and the rich, nutty flavor of pecans is a great alternative! You can buy pecans in their natural state, removing them from the shells on your own. You can buy them "cracked" to make them easy to get out of the shells, or completely free of the shells. But if you really want to go for that extra Halloween treat, you can let us take care of it! We're the experts when it comes to getting the most out of pecans, so if you're looking for something sweet, tasty and more appropriate to the Halloween spirit, go premium with us, and try our candied pecans or pralines! The best part is that even though these pecans are tasty and sweet, they're sugar-free! We use sugar-free chocolate, cinnamon, and other coatings so that people with health issues can eat them safely. Meanwhile, people who just don't want to overload on sugar for Halloween don't have to worry! This is a tasty, safe treat for all that still has the sweetness that people associate with Halloween. So if you're thinking of an unusual Halloween treat for your event, buy pecans for a rich, delicious, all-natural, all-American solution, and bring some high quality, premium pecan nuts or candy into the mix. Just make sure that you set aside some for yourself, or you'll be losing out!