Posted by wernuts2 on 13th Dec 2017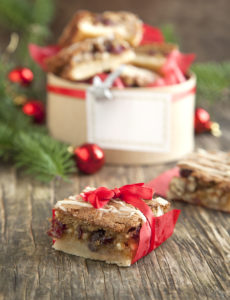 For people that run a business, it doesn't matter whether you're offering a product, or a service; if your busi-ness is oriented towards clients, connections are important. Clients are a valued business relationship, and more importantly, unlike random customers that come and go, clients can be a reliable, valuable source of in-come. Once you've established a relationship with a client, odds are that as long as you continue to honor that relationship in an ethical and professional manner, you'll always be getting more business from that client. It's a business connection that benefits everyone. That's why whether it's the holiday season or some other important date in the year, or a professional occasion, it can be important to recognize that relationship with a gift. Pecans are a great choice.  
Tasteful Yet Professional
 
Corporate gifts need to strike a delicate balance between showing gratitude or affection for a valued custom-er/client, but not being too intimate or familiar.
There are also other corporate considerations to take into ac-count, such as whether the gift is intended for just one client, or it is meant to be shared by the client and coworkers.
Natchitoches Pecans
are a perfect answer to addressing this balance. We have a variety of different pecan gifts, ranging from traditional nuts that are still in their shell, to pecans used in making delicious candy. And we have these items packaged in everything from old fashioned bags to special boxes and tins designed specifi-cally for corporate gifting purposes. This makes our pecans a great choice for a carefully selected, "neutral" gift that you can use to stay in touch with your client over the holidays or any other time of the year. If you'd like to know more about our pecan corporate gift collections, just contact us and ask away! We'll be happy to help you say "thank you" to your partners, customers and other business acquaintances.