Posted by wernuts2 on 10th Feb 2017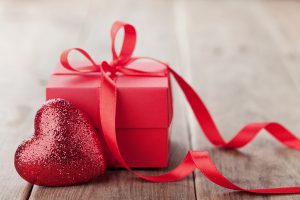 Valentine's is coming around the corner quickly and you may be wondering what to get that special someone in your life. You want to gift them something special, that they'll truly enjoy, but you're tired of the same old flowers, teddy bears, and chocolates. At Natchitoches Pecans, we have a great selection of unusual fits that will make anyone feel loved and appreciated on Valentine's Day.
Sweets For Your Sweetheart
If you are looking for something unique to give to your significant other, look no further than our candied pecans. They come in a variety flavors including rum pecans, cinnamon sugar, and chocolate. We also have delicious pecan pralines that will make anyone you love swoon. If you are looking for something even more special, consider getting a keepsake tin of even a holiday basket of pecans with assorted flavors. The best part is we deliver all over, so just imagine how surprised they will be coming home or arriving at their office to a gorgeous basket of pecans.
Perfect For The Health Nut
Pecans are a great gift for even the biggest health nut. They are loaded with protein, healthy fats, and can give them energy to get through even their most active workout. So instead of a sugar-loaded box of chocolates they'll never eat, consider giving them healthy pecans. At Natchitoches, we have the world's healthiest pecans carefully hand-selected to ensure they also have the best flavor. Our pecans come in beautifully wrapped packaging so that your health nut Valentine will be thrilled with such a gorgeous and thoughtful gift.
For The Other Special People In Your Life
Valentine's Day is a celebration of love for everyone. If this year you want to give a Valentine's gift to a friend, family member, or coworker, pecans are the perfect gift. Pecans are a great way to express appreciation without being an overly romantic valentine's gift like a heart-shaped box of chocolates or teddy bear. A gift box or basket of pecans is a perfect gift for all the people you love in your life. So this year, when shopping for Valentine's Day, consider giving the gift of Natchitoches Pecans. We offer a wide-variety of unique gifts for everyone in your life from your spouse to your mother will love to receive. So check out some of the great offerings on our website or call one of our friendly customer service representatives to help you find the perfect gift for your Valentine.