Posted by wernuts2 on 21st Jul 2017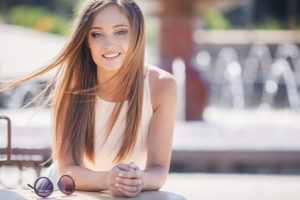 We all know the great health benefits of eating pecans, but did you know that they can also support your beauty routine. They
are amazing for your skin and hair, and including them in your diet can help you stay looking great naturally.
Here are just some of the ways that pecans support your outside beauty from the inside:
Pecans For Beautiful Skin
They help to promote beautiful skin from the inside. The nutrients help:
Prevents Skin Issues: The toxins that collect inside our bodies can cause a variety of skin problems from dryness to breakouts to discoloration. Pecans contain a lot of fiber which helps flush the body of these harmful toxins, improving the look of your skin.
Supports A Clear Complexion: They contain a healthy amount of both zinc and vitamin A. Zinc helps your body fight against the infections that can cause breakouts and vitamin A is an antioxidant that helps fight free radicals, leaving your skin free of acne, blackheads, and breakouts.
Fights Against The Effects Of Aging: They are loaded with antioxidants including ellagic acid and vitamins A and E. These antioxidants fight against free radicals which can prematurely age the skin. A diet rich in pecans can help fight fine lines, wrinkles, discoloration, and other symptoms of aging.
Pecans For Healthy, Shiny Hair
Healthy hair is like healthy skin and is a product of our overall nutrition. The nutrients help support lustrous, easy to manage hair in a couple of ways.
Fights Against Hair Loss: Anemia is an iron deficiency and one of the biggest causes of hair loss. Pecans are rich in iron and when included in your diet can help combat hair loss.
Stimulates Hair Growth: Pecans contain a large amount of the amino acid L-arginine. L-arginine helps support blood flow to the roots of the hair, stimulating healthy growth.
Makes Hair Shiny: One of the best ways to make your hair extra shiny is to include lots of omega-3 fatty acids in your diet. Omega-3 fatty acids nourish the hair follicles and support shinier, stronger hair. They contain omega-3 fatty acids which will help your hair look and feel more luxurious.
If you are looking for a superfood that offers health benefits inside and out, that also tastes great, look no further than Natchitoches Pecans. Our delicious Louisiana pecans come in a variety of flavors and are the perfect snack to help support your whole health.