Posted by wernuts2 on 8th Mar 2019
More and more folks across the United States are looking for shelled pecans
for sale, and there is no better way to experience shelled pecans than from authentic Louisiana growers
There are a number of reasons why shelled pecans are in demand, and 4 of these reasons include: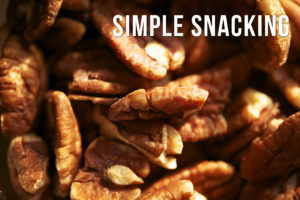 1. Simple snacking – Shelled pecans come ready to eat, and our Natchitoches pecans means they come ready to eat with a bit of Louisiana in every piece. Rather than worrying about removing the shell yourself, healthy snacking has never been easier.
2. Simple cooking – Pecans, while a great snack, are also a great ingredient. Shelled pecans for sale allow you to bring the flavors of Louisiana into all of your sweet and savory foods. For a sweet option, try making a caramel apple pie with a shelled pecan topping. For savory, add some shelled pecans to your salads, put them into a food processor and use them to bread chicken, or spice your pecans and roast them with other snacks for your very own homemade pub mix.
3. Heart health – Finding heart healthy snacks that are tasty and simple can be tough. Shelled pecans for sale give you a stress-free way to snack guilt-free. Packed full of monounsaturated fats and antioxidants, a diet rich in pecans can help to lower your risk of developing heart disease. As a matter of fact, a handful of shelled pecans in your diet per day can help to lower bad cholesterol while raising good cholesterol according to the National Pecan Shellers Association.
4. Metabolism boost – Pecans aren't just good for your heart, they're also good for your waistline. By opting for shelled pecans for sale, you're providing your body with a satisfying snack that isn't going to bust the New Years resolution you've been working so hard on this year. Pecans are rich in B complex vitamins like riboflavin, niacin, and thiamin, which help to increase the body's natural metabolism rate. Shelled pecans for sale are in high demand all across the United States, and for good reason. With shelled pecans added to your snacking schedule or your weekly recipe book, you get all of the benefits that pecans bring while also enjoying an authentic taste of Louisiana culture and history.