Posted by wernuts2 on 7th Oct 2016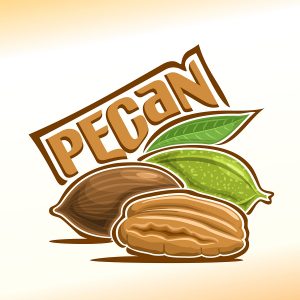 The holiday season is coming up soon and it's time to shop. However, finding the perfect gift for your special someone can be stressful. While some family members aren't secretive about what they want, others can seem almost impossible to shop for. Thankfully, a bag of delicious Louisiana pecans can go a long way during the holidays.
Our Louisiana pecans are a tasty treat that is perfect for that 'hard to buy for' person in your life.
However, if this relative or friend is also great in the kitchen, then you can't go wrong with our
'In Praise Of Pecans'
cookbook by culinary expert, June Jackson! In June Jackson's
'In Praise Of Pecans'
, Jackson shares her love of pecans through its early history, loving childhood memories, and a wealth of delicious recipes that no one can say no to. This beloved cookbook fully embraces the versatility of pecans with over 100 ways for you to cook with this tasty and nutritious nut. Whether it's a tasty snack on-the-go or a mouthwatering holiday dinner, there is no end to the treats that can be made with the help of this cookbook. However,
'In Praise Of Pecans'
is no ordinary cookbook. Not only does it have plenty of tasty recipes for you to enjoy, but Jackson shares some of her most loving memories of picking pecans as a child and growing up alongside these homemade treats. This great read is perfect for the holiday season as it celebrates the memories shared as a family. But why stop there? Make this holiday gift extra special with a purchase of fresh Louisiana pecans to go along with your gift of June Jackson's
'In Praise Of Pecans'
cookbook. With this wonderful gift combination, your loved one will be all set for a day of cooking and fun. If you are lucky, you may even get a couple bites in of their mouthwatering pecan cuisine!