Posted by wernuts2 on 28th Apr 2017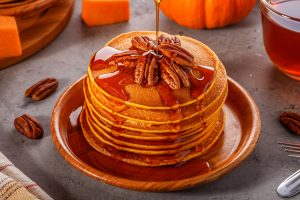 When you think of pecans, what comes to mind? Sure, they're great on their own, but plenty of us look at pecans as just being a good source for sweet treats like pecan pie or pecan pralines. But did you know that there are hundreds of different recipes out there you can use pecans in every day?
In fact, these nuts are among the most versatile options available today.
With that in mind, grab a back of shelled pecans and take a look at some of these great recipe ideas. They should give you an idea as to just what you can do with these delicious nuts and maybe even kickstart your creative side to help you find even more recipes you and your family will love.
Pecan Crusted Catfish
Cornmeal or flour are often the go-to options when frying up fish, but pecans are well worth trying as well. Just crush up pecans, use a food processor to chop them finely, or use pecan meal and then dip the catfish in an egg wash before crusting it with the pecans, then fry in oil for a delicious take on a classic.
Candied Pecans Salad Toppings
Salads are one of the healthiest food options out there, and adding a bit of sweet crunch to them is something that can help elevate them to a whole new level. Candied pecans are a perfect way to do just that, and the taste blends perfectly with any salad dressing. You can mix sugar, cinnamon, and salt in a bowl, then add to beaten egg whites and water to create a coating for your pecan, then roast them in a 250-degree oven for roughly and hour to candy your own pecans. Or you can buy candied pecans direct.
Chicken Salad
Finely chop roasted pecans with a food processor or your kitchen knife and mix into your next batch of chicken salad. You'll get a great little crunch plus a nutty flavor that pairs perfectly with all the rich, robust tastes of a well-made chicken salad. It's perfect for spring and summertime lunches.
Pecan Breakfasts
Finally, don't forget about the numerous uses for pecans at the breakfast table. Mix chopped pecans into your waffle or pancake batter to give them a sweet, nutty crunch or blend them into cereal, granola, or yogurt. It's a great way to add healthy protein to start off your day, and easy to do.