Posted by wernuts2 on 9th Nov 2018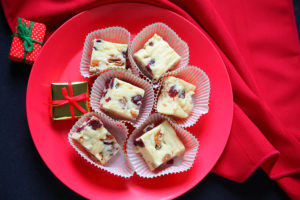 We're moving into the holiday season now, with Halloween behind us and Thanksgiving as well as Christmas ahead. And that means that everyone is going to be getting ready for some time off, sharing special moments with loved ones, ringing in a new year and, of course, giving gifts. One of the things we know people all over America enjoy are pecan gifts. Whether they come as shelled or cracked nuts, or in a variety of different gift packages, wrapped or in special tins, it's a delicious gift that everyone appreciates.
And of course, it's great to have in a home, share with loved ones, or even use in a professional capacity as a company gift to maintain good business relations.
Time Is Counting Down
However, as everyone knows, shopping for gifts is something that takes time, and you need to plan ahead if you want to make sure that your gifts arrive in time during the all-important holiday season. In order to make sure that our customers send their pecan gifts to their recipients in time, we make sure that we are well prepared to handle and ship requests, and that means we have a strict cut-off deadline that we impose so that we can start addressing our customers' needs.
Mark It Down
December 12th is our FINAL day for accepting orders if you want to buy—and send—pecan gifts to someone somewhere in the continental United States. Our company policy is to always make sure the gifts are away and in the postal system by the second week of December. This way we ensure that every single one of our customers gets their gift order received, processed and sent to the intended recipients on time. So if you're thinking of sending some of our delicious pecan gifts off to someone special here in the USA, make sure you order it before December 12th!