Posted by wernuts2 on 5th Apr 2019
Finding salted pecans for sale is great news for your favorite recipes! Sure these pecans are wonderful to eat on their own, and they make the perfect healthy snack, but many don't realize just how much they can elevate their favorite recipes by adding in a few salted pecans. Pecans have a natural sweetness about them, with buttery and delicate nutty notes cut by a natural flavor not too different from a vanilla cookie.
Salted pecans for sale isn't just a great way to snack healthier, it's also a way to take your cooking to the next level.
A few recipes that we feel fit in perfectly with salted pecans are:


• Caramel apple pecan pies – Salty and sweet go hand in hand, and using salted pecans is the perfect way to cut the sometimes excessive sweetness of an apple pecan pie. To make such a pie, fill a crust with caramelized and spiced apple slices and top with delicious salted pecans. As the pecans toast up in the oven, their natural nuttiness will be brought to the forefront as the saltiness cuts through the sweet apple and caramel.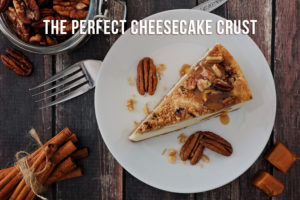 • The perfect cheesecake crust – Cheesecake is something of a blank slate, allowing you to transform it into so many different flavors by only adding a few simple ingredients. For a great new take on pecan pie, crush up salted pecans in a food processor, and mix the pecans with melted butter to line your cheesecake pan. After making and baking your cheesecake, top with some homemade bourbon caramel to top it all off.
• Keeping it savory – Salted pecans are a bit more savory than unsalted pecans, and this makes them the perfect healthier alternative to traditional breading. Chicken, fish, and even shrimp can be coated in crushed salted pecans before frying or baking to give you an entirely new take on your favorite breaded dishes.
Whether you plan to dig into your salted pecans for snacking, or for cooking, there's no wrong way to enjoy them. With salted pecans for sale, your possibilities are endless!