Posted by wernuts2 on 14th Jul 2017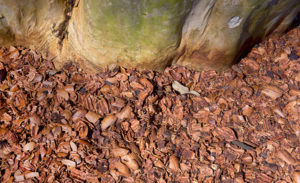 Once you've enjoyed a fresh cracked Natchitoches pecan, you may be tempted to just toss your shells into the compost pile. However, like the pecan meats, pecan shells have a ton of great uses.
Instead of simply tossing them, here are some unique ways to use those leftover shells.
Pecan Shells Are Great For Smoking
They are great for smoke flavoring meat on an outdoor grill or smoker. They burn easily and add a sweet flavor to your meat. To use your pecan shells for smoking, you will first need to clean them a bit and make sure they are completely dry. You can use them either as kindling along with some pecan wood to build a base layer of flavor or simply toss a handful in towards the end to add a boost of smoky sweetness.
Pecan Shells Can Be Used In Homemade Beauty Products
They also make a great material for exfoliation. The natural oils help nourish and moisturize the skin while the rough granules help remove any stubborn dirt or dead skin. Start by placing your pecan shells in a food processors or coffee grinder and grind them into your desired texture. Then add the grounds to your homemade soaps, body scrubs, or facial cleansers.
Pecan Shells Make Great Mulch
If you are looking for an attractive addition to your landscaping that also helps retain moisture in the soil, pecan shells are a great addition to your mulch. Simply break the shells into smaller pieces and use alone of mixed into your favorite mulch. They also help deter slugs who hate the sharp edges, so it's a perfect mulch to place around any vulnerable plants in your garden.
Pecan Shells Make Adorable Children's Crafts
If you are looking for a fun and free afternoon craft project with your kids, you can use pecan shells to make small animals. Simply take the shell halves, flip them over and paint them like any animal you want. You can also add googly eyes, small wings made with paper, or feet made with little beads or rocks. Use your imagination to build your own pecan shell animal zoo! There are many uses for pecan shells, so the next time you are buying some delicious Natchitoches Pecans, consider getting a bag of pecans in shells. Not only will you enjoy the sweet flavor of the best pecans in the world, you can use the shells too!