Posted by Julie on 27th Jan 2022
Valentine's day is just around the corner. If you have a special someone in your life, you should start planning your Valentine's day as early as now. Get inspired with these fancy nuts gifts courtesy of Louisiana Pecans Little Eva Plantation.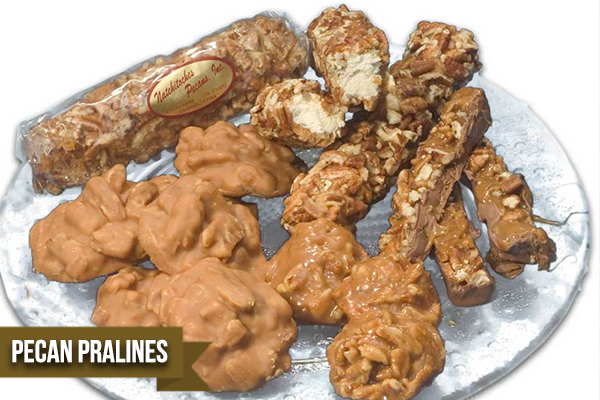 Pecan pralines are a Southern delicacy—pecans coated in caramel. These are sweet, creamy, and buttery, making them the perfect Valentine's day gifts for your sweet-toothed loved one. You can choose between three types:
Old-fashioned Creamy Pralines – sweet, creamy, and crunchy pecan pralines with a buttery flavor
Chewy Pralines – sweet and buttery but with a chewy texture
Half Creamy N Half Chewy Pralines – a mix of the old-fashioned creamy pralines and chewy pralines for those who want to experience both.
If you are gifting a chocolate lover, Little Eva Plantation also has a selection of chocolate-covered pecans.
Milk Chocolate Pecans – toasted pecans covered in special recipe chocolate
Grand Marnier Pecans – chocolate with a touch of orange-flavored liqueur covers toasted pecans
The chocolate pecans also come in sugar-free version.
If your Valentine likes pecans without the sweetness of caramel or chocolate, these are the perfect gift for them:
Cinnamon Pecans – a combination of spicy and sweet blending with the nutty flavor of the pecan; these also come as sugar-free.
Honey Toasted Pecans – pecans are lightly coated with honey for a sweet touch
If your partner is not a big sweets fan, they will appreciate the roasted salted pecans. The pecans are lightly sprinkled with salt to complement the natural, subtle sweetness of the pecans.
If you want fancy nuts gifts, these tasty pecans also come in a gift tin. These gift tins contain a sampler of natural pecan halves, chocolate pecans, cinnamon spice pecans, and old fashion cane pecans.
This fancy nuts gifts is for the baker or chef in your life. They will surely find new recipes to try in our mom's "Pecan Favorites Cookbook" and 1 pound each of pecan halves, pecan pieces, and Zuzu's Praline Candy Mix. With this gift, you are both in for a treat.
Are you ready for Valentine's Day?