Posted by Julie on 26th Apr 2021
Spring is finally here! That means there's going to be plenty of fresh Spring produce in our gardens and at the market. What better way to use all that tasty produce than with a delicious Spring salad using Little Eva pecans. Here are some of our favorite easy Spring salads using pecans.
Strawberry Spinach Salad With Candied Pecans
This sweet and savory salad is a classic Spring salad. To make it, you can either purchase the candied pecans or make them yourself from scratch.
1 bunch of spinach
1 cup of strawberries, stems removed and quartered
1 cup of candied pecans
¼ cup of goat or feta cheese
Toss all ingredients and serve with your favorite dressing. We recommend a balsamic or a mustard vinaigrette.
Chicken And Asparagus Salad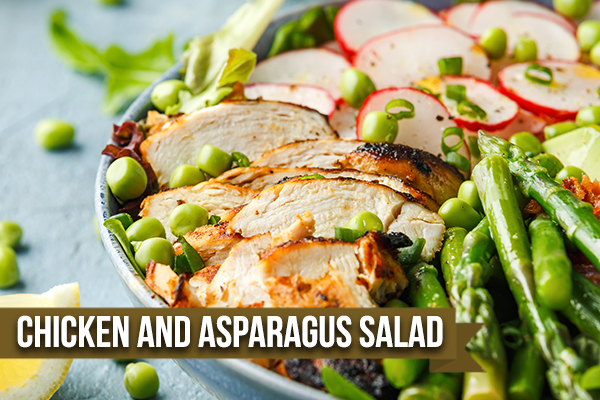 Asparagus is a great spring vegetable and a feature of this salad. This is a great option for a nutritious dinner time salad.
1 lb asparagus trimmed and cooked
1 cup cooked chicken breast cut into strips or cubed
¼ parmesan or pecorino cheese
6 oz of mixed Spring greens
¼ cup of roasted pecans
Toss all ingredients together with your favorite dressing. We recommend a lemon-mustard vinaigrette
Juice and zest of one lemon
1 tsp dijon mustard
1 tbsp olive oil
Mix until all ingredients are fully combined.
Kale Salad With Pecans and Blueberries
This power-packed salad is full of superfoods. Loaded with everything you need to provide energy, this is a great salad for before and after a workout or anytime you need a boost of energy.
3 cups of baby kale
⅓ cup sliced radishes
½ cup of blueberries
¼ cup of toasted pecan halves
¼ cup of crumbled feta cheese
Toss ingredients with your favorite dressing. We recommend a balsamic vinaigrette or the lemon-mustard vinaigrette above.
These simple, tasty Spring salads are a healthy option for any meal. They combine the freshest, seasonal Spring produce and are simple to make. Make sure that you use the highest quality Little Eva pecans to ensure the tastiest flavor. Our delicious pecans are the perfect topping for any salad. Their rich fresh buttery flavor is the perfect complement for fresh greens. Check out our selection and let us know what is your favorite pecan salad recipe.